YOUR LOCAL CHAUFFEUR TRANSFER BLENHEIM OR PICTON TO KAIKOURA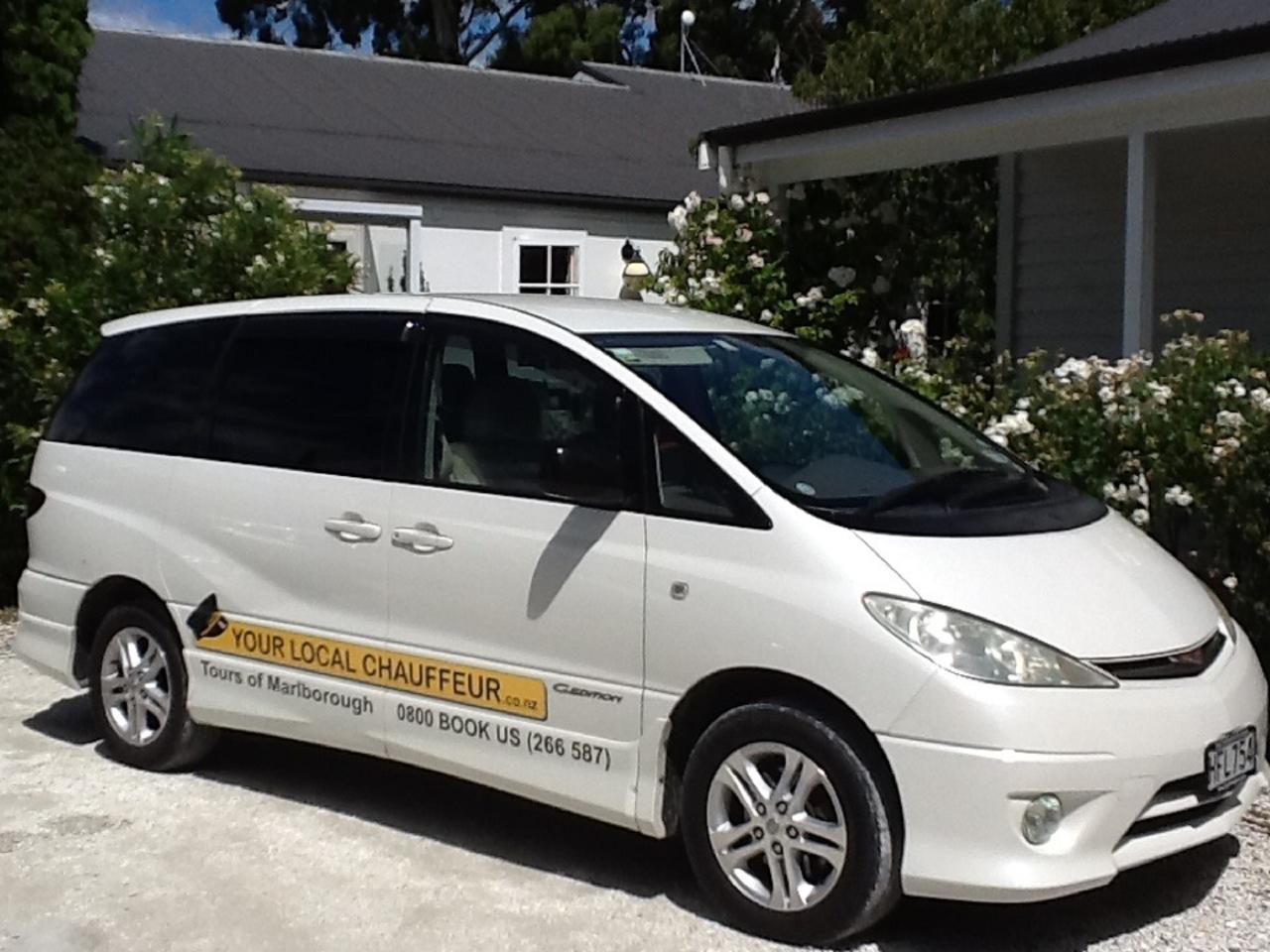 Kesto: 2 Tunnit (noin)
Paikka: Blenheim, Marlborough
Tuotekoodi: B-P-K TRANSFER
MAKE YOUR ARRIVAL AND REGIONAL TRANSPORT EASY WITH YOUR LOCAL CHAUFFEUR
From Blenheim or Picton through to Nelson and Kaikoura. A journey of less than 2 hours.
Further kilometers to destinations will incur an additional hourly rate of $60 per hour.
Your Local Chauffeur provides airport, ferry and personal transfers as required and subject to availability. Sometimes normal shuttles are not available on public holidays and every endeavour is made to help you and to contact and refer the local shuttles for this service.

Christmas Day and Easter Friday and Monday are at limited availability, however they are special days for families, friends and associates and still wish to provide a service when ever possible. Please check the booking calendar or contact us to confirm.
For any custom requirements we can provide an hourly rate on enquiry.
Consider Hanmer Springs, Christchurch or West Coast.
Transfers from Blenheim or Picton to Nelson or Kaikoura are available and short transfers from Blenheim Airport or Blenheim Rail to your accommodation. $50 for 1-5 people.

Picton transfers from the Airport or Rail are available at one transfer cost of $80 that covers our return to Blenheim. (Maximum 5 people)
Please choose your transfer for Nelson or Kaikoura separately on your booking.