Private Jet Boat Thrills and Seafood Lunch in Marlborough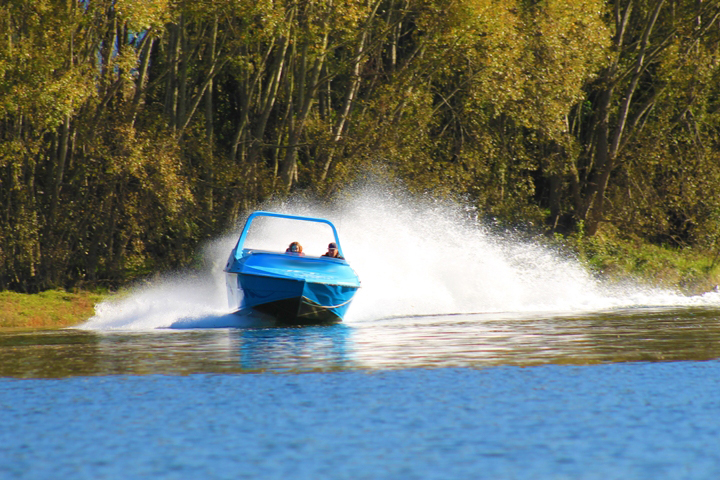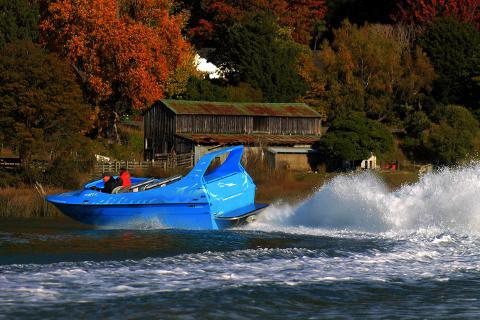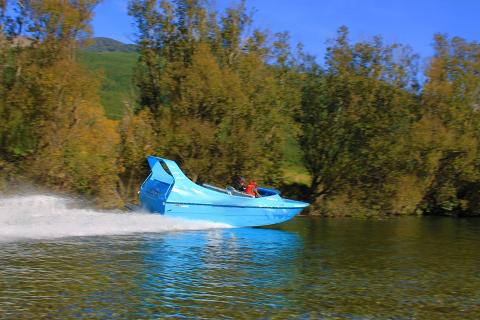 Duration: 5 Hours (approx.)
Location: Blenheim, Marlborough
Product code: JBDP11
TOUR SUMMARY
Your jet boat experience
includes your favorite 360-degree spin as you feel the sea spray on your
skin followed by a meandering pace along the estuary flowing into
the Pelorus Sound. Your captain has a great deal of knowledge to share
with you too. Upon your return, taste the local seafood delights or menu of
your choice at a popular restaurant overlooking the Havelock Marina. Returning
to the Marlborough wine region to mix and match your afternoon with more wine
tasting, local art galleries, award winning gardens, scenic aspects or whatever
you choose. Before the day ends you may decide to sit and relax at a local
pub in their delightful garden with a wine, beer or coffee.
TOUR DETAILS

An exciting day can be planned for
you with a Marlborough wine experience, a thrilling jet boat ride and a seafood
lunch or menu of your choice on this private full-day tour. The scenic landscapes can be
enjoyed as you travel on your way and mix and match your afternoon
options.
Starting the day it is
certainly a popular stop to taste some award winning Marlborough wines and set
the pace for your short journey through to Havelock where a fabulous jet boat
is waiting just for you. Havelock Township and Marina is the gateway to the
Pelorus Sound, well known for the mussel and salmon farming. The large seafood
company is also situated right here.
Your Jet Boat ride is an exhilarating
pre-lunch experience. You boat captain is an experienced
'boatie' with great knowledge about the area and he understands that 360-degree
spins go well with his passengers. As you travel slowly out of the Havelock
Harbour you will reach the more open area of the Sound where you will find your
thrills. After which a leisurely jaunt through the Pelorus River Estuary while
you sit back and relax. Your captain will share a commentary of the trip
intermingled with the history of the area. The crystal clear water of the
Pelorus River was the main shipping route for timber and merchandise to and
from the Havelock region.
The picturesque trip points out
historical sites including old shipping timber routes, river history and
relics. You will see the natural wetlands that are home to a variety of native
and migratory birds and historic Maori sites. Your ride will take about
1.5-hours bringing you safely back into Havelock for a seafood lunch (if you
are not a seafood fan you will find other tempting flavours on the menu).
Seated overlooking the Marina, you can savour the Marlborough flavours
accompanied by a matching wine. Many boats and fishing vessels can be
viewed from the big glass windows or you could be sitting on the deck in a
nice sea breeze.
Your mix and match options
after lunch could include: travelling further north-west 30km to Pelorus Bridge
for a short walk to overlook the swiftly flowing Pelorus River where the
Hobbits were found having adventures in their film set. This river was formed by
glacial river course and earthquake activity more than 150,000 years ago.
Perhaps a visit to a local artist's gallery or visit a special wood craftsman to
view his sculptures and even meet their pet sheep, at the same spot see
handmade felting and even have a go yourself. Award winning gardens, or
sit and relax at a quaint Old English Pub (yes right here!) with a cold glass
of beer or a superb local wine of the proprietor. A 'must stop' at Makana
Chocolate Boutique Confections at the conclusion of your tour.